Downloadable PDFs
15 Photoshop Shortcuts
You Should Memorize
15 InDesign Shortcuts
You Should Memorize
---
InDesign
Debi's InDesign Templates - These are INDD templates that I've downloaded or created.
InDesign Tips from Robin Williams
indesignsecrets.com - Tons of information and free templates
My latest favorite - InDesign Skills
Good beginner tutorials and info about setting type.
---
Online Resources
stocklayouts.com – pre-designed templates for purchase
bamagazine.com – Before & After
online magazine available as subscription but lots of free stuff
on the website. Also have free
podcasts on iTunes!
---
Stock photography
Adobe Stock - Has fabulous inventory. Not a fan of the subscription but if you use a lot of stock photos, then it is definately worth it.
iStockphoto.com - Pricey but
great inventory
---
Fonts for purchase
whatthefont.com - upload a small
image and the website will often
identify the font or offer one
that's similar
letterheadfonts.com - Love them!
But a little pricey.
---
Stock vector images
vectorstock.com – average cost is $1 per image and is fully editable in Illustrator. Art is modern and beautiful.

brandsoftheworld.com – free company logos galore in various file formats.
---
Helpful Adobe Links
Benefits of a Free CC Membership
Training
Adobe Creative Cloud TV on iTunes
lynda.com is now LinkedIn Learning. Still the same great training. Not free
but there are some free videos
and the subscription is
reasonably priced.
kelbyone.com - great training.
Not free but there are some free
videos and the subscription is
reasonably priced.
Photoshop User TV on iTunes - Free podcasts!!!
---
Photoshop
Photoshop Tools - this is a link to an explanation of the tools on the Adobe website. It was hard to find, but not anymore.
Photoshop for Photographers - this link is also an explanation of the tools, but different and better. There are individual links to the individual tools.
Photoshop Tutorials - Read or Download individual PDFs about a specific task. (such as "How to... use Smart Filters.")
---
Fun stuff
Plug-ins for Photoshop and Lightroom that extend the functionality; some are even stand alone apps.
jixipix.com - Funky, fun creative tools
alienskin.com - A little pricey, but love SnapArt.
brusheezy.com - free brushes,
gradients, textures, patterns, styles
and lots of other stuff. The site offers
a premium paid version as well.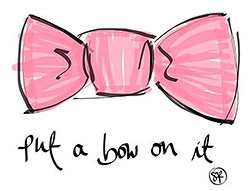 ---
Illustrator
The Non-Designer's Illustrator Book
by Robin WIlliams - my FAVORITE Illustrator book.
noupe.com - TONS of custom brushes
Using SVG - SVG (Scalable Vector Graphic) is an image format for vector graphics in Adobe Illustrator. You can use SVG on the web, but there is plenty you should know.
vecteezy.com - free Illustrator brushes, contributed by the members. Offers a premium paid site that pays contributing members for art purchased.
deviantart.com - Brushes, Actions, Symbols, Patterns. A few are free, most have a nominal fee.
Click here to download the How to Use the Pen Tool templates.
---
Photography Articles
Street Photography and The Law:
7 Things You Need to Know
---
Books
My favortie authors so far:
Robin Williams
The Non-Designer Book Series
These are old and mostly out of print but still availalbe as PDFs. The informaiton is still relevant so I still recommend them.
These are my favorite authors so far.
Scott Kelby
Matt Kloskowski
Dave Cross
Leanne Davis
Katrin Eismann
Martin Evening
Julie Anne Kost
Terry White
RC Concepcion
Jack Davis
Ben Willmore
Bert Monroy
Also there's Photoshop User Magazine. Covers Photoshop, Lightroom, some other Adobe products, Lots of photography and details of the creative business. Sadly, this has become a online only magazine.
---
Lightroom
redrex photography plugins - Produces web galleries that are awesome and mobile friendly!
The Lightroom Queen - great resource for all things Lightroom.
---
Photography Sites - shopping, information, just cool stuff
---
Web
Really want to learn code?
Here you go...
codeacademy.com - Awesome, relevent online training
Want a web career fast?
Bring lots of money, but it's worth it! GENERAL ASSEMBLY LA
---
Products I love
Apple Pen for iPad - LOVE, LOVE, LOVE
Groovebook – it's an app for photos, but oh so cool.
Parabo Press - LOVE the 5.5" square prints!
Mpix.com - one of my favorite photo labs.
---
Graphics, etc.

Creative Market offers photos, fonts, graphics templates, themes, add-ons etc. all created by designers like you and me.

Pixelo offers photoshop add-ons, digital flipbooks, mockup templates, fonts and textures file. These are also created by designers. Just like you and me.